The heart of your online presence.
At Spark Media Collective, we believe your website is the heart of your online presence and is often the first impression you make on potential customers. Your website should be a visual and functional representation of the quality of products and services that you offer. We work with you to create a website that is aligned with your brand. Our focus is on creating a site that is visually appealing and functionally intuitive, regardless if the user is on their desktop, tablet, or mobile device.
Whether you need a brand new site or want to revamp your current one, Spark Media Collective can help.
Learn more about our custom and semi-custom website design packages.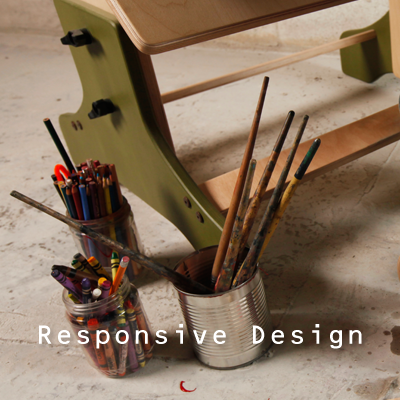 Getting Started
Right off the bat, the first thing we want to do is have a conversation. We want to get to know you and your business.
This conversation will help us figure out your wants, needs and overall vision for your website. We not only get to who you are, but who your customers are. What is the purpose of your site? What is it that you want them to do when they are there? And on the flipside, what are your customers looking for when they arrive at your site? What are their goals and what kind of experience are they expecting?
Concept
This is the part where we take your brand, target audience and goals (established in our first conversation) and come up with a strategy to tie all 3 of these elements together into one cohesive design.
We'll put together a sitemap to draw out a basic framework for your website. The goal here is to create topics and headlines that are compelling, engaging and motivate your viewer to action.
Once the content is outlined, we'll draw layouts for each page based on usability, flow, function and visual appeal. This will also include deciding on the types of functions your site might need. Pop-up windows, ad space, secure shopping cart, etc.
Build
Now that the concept has been worked out, it's time to start building your website. We'll look at colors, fonts, backgrounds, etc to match your company brand. Our goal is to not only create a positive user experience, but one that coincides with your brand.
Content
It's time to start filling your website with content. Content is any format of information that you want your viewer to take in. Text or copy, images, video, music, downloadable material, etc. It is the meat of your site.
Content is arguably the most critical aspect of your website. It conveys the information you're trying to send. It's a key element to SEO. And, most importantly, it can determine your user's experience.
Spark Media Collective can generate engaging, optimized content for your site, guide you as a consultant or hand over the reigns and let you take it on.
Test and Launch
Once your website is finished, we'll go through each and every page with you and test any and all features. When everything meets your standards and ours, it time to go live!
Our Website Design Services:
WEBSITE DESIGN
Custom website design that is functional, intuitive and visually appealing.
RESPONSIVE DESIGN
Websites that are visually & functionally exceptional…on a desktop, laptop, tablet or phone.
eCOMMERCE
Open for business…24/7. Product pages, shopping cart, & secured checkout.
Some of our website projects: