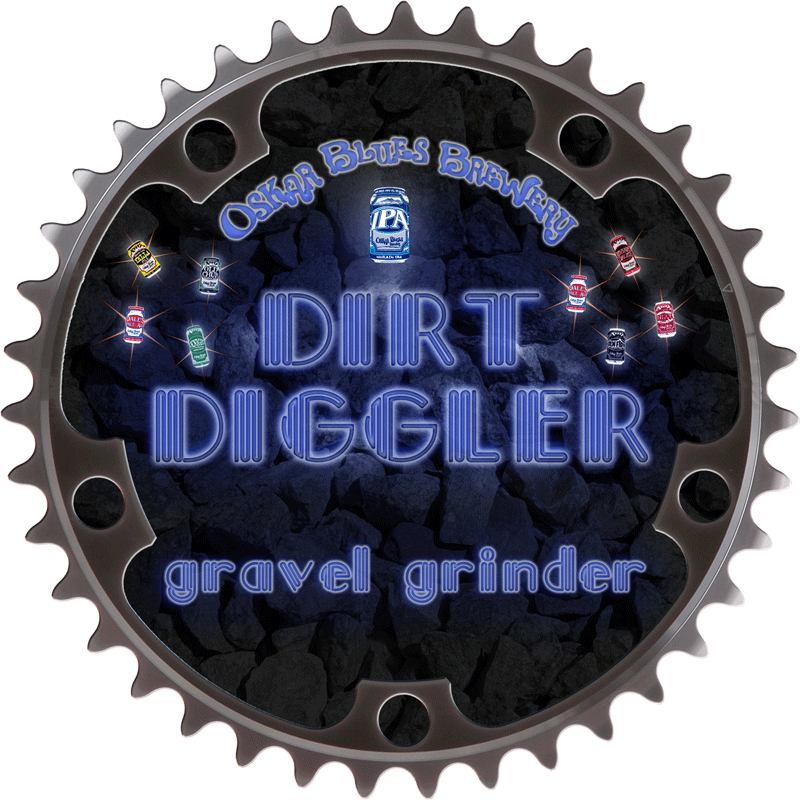 Logo Design & Social Media: Dirt Diggler Gravel Grinder
The 2015 Dirt Diggler Gravel Grinder was the inaugural gravel road bike race by race producer, Blue Ridge Adventures. Starting and finishing at the REEB Ranch and sponsored by Oskar Blues, this course features a backcountry/gravel road tour through Transylvania and Henderson counties. A great 50/50 blend of paved and gravel roads meandering through DuPont State Forest and gated private property, and ending on 2 miles of single track.
GOAL: To design a logo and provide online, real-time race coverage via social media.
RESULT: Live social media coverage for events in Transylvania/Henderson County can be tricky with the spotty phone/internet coverage depending on where you are. For this event, we were based at the Oskar Blues REEB Ranch, where there was limited internet access. To our advantage, the race went throughout 2 counties and we drove to predetermined spots to catch the racers as they rode by. This allowed us to find areas with better coverage, where we could upload and make posts to Facebook and Instagram.
As a new event, we worked with the title sponsor, Oskar Blues Brewery, to create a logo that is represents the race, as well as, fit the needs of corporate sponsorship. The race name takes inspiration by the infamous Dirk Diggler, from the 1970s, so we used a similar font and color, to recreate that feel and used the Oskar Blues beer cans to replace the sparkling stars. The bicycle chainring not only creates a border to the logo, but puts it into context as a bike race.