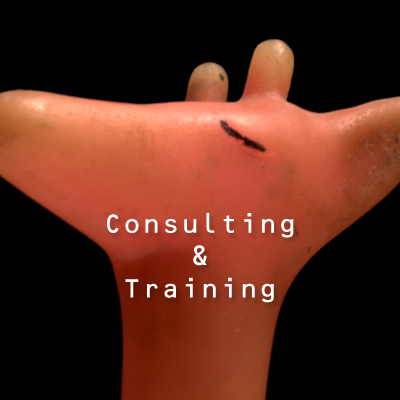 Teaching you how to fish.
Spark Media Collective offers customized marketing consulting and training for businesses, organizations, non-profits, individuals and groups. From the nuts and bolts of website maintenance to strategy and planning, we work with you to determine your needs and then create our educational services around those needs.
Every business is unique and has its own set of strengths and challenges. We combine our expertise with guided facilitation to design customized trainings and workshops, regardless of how small the need or how large the project.
As a marketing consultant, we analyze your current marketing initiatives and a provide complete and detailed report of our recommendations. These recommendations are based on your online presence, analytics and in-house structure and processes.
Our trainings and workshops are typically topic based and are customized to your specific business and industry. We offer both one-on-one training or group workshops on the topics you choose or we can help you decide which ones would be the most helpful to your organization.
Marketing without design is lifeless, and design without marketing is mute.
- Von R Glitschka
Marketing Consulting and Training Services
Some of our customized training topics include, but are not limited to:
Website Optimization
Social Media Strategy
SEO Training
Content Marketing
Online Marketing Strategy
Video Marketing
Some of our Consulting clients: